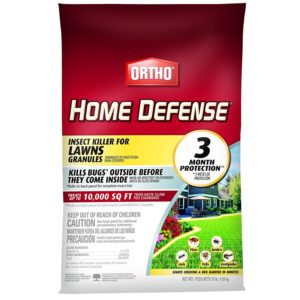 3 month protection
10 lb. bag for 10,000 sq. ft.
Satisfaction guaranteed
Not use on Bermuda grass
Size: 5,000 sq. ft
Feeds grass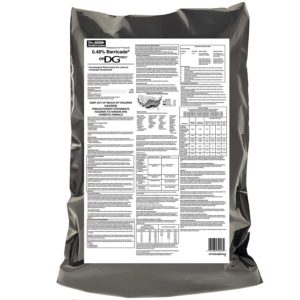 For early spring
18 lb
Prevent over 30 grass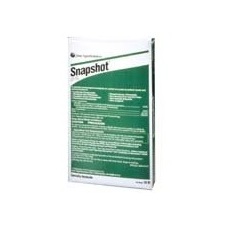 Up to 6-8 months of control
Covers up to 1000 square ft
Before rainfall or irrigation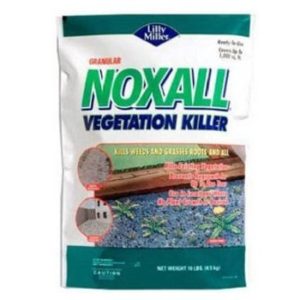 Up to 1 year of control
Covers up to 1000 square ft
Easy to apply granules
---
Choose the Best Granular Weed Killer
Customer's Choice: the Best Rated Granular Weed Killers
36 users answered this survey. Please help us improve this review!

66.67% of users selected Ortho, 2.78% selected Scotts, 13.89% selected The Andersons, 5.56% selected Snapshot 2.5 and 11.11% selected Lilly Miller. Every month we analyze your answers and change our rating.
---
Having a nice lawn means tending to the weeds. If killing weeds is important to you, then you may appreciate the five products we take a closer look at in this article. Whether you want to treat the problem before it begins, or you prefer to attack the issue when it arises, these products offer several advantages. Inspect their applications in our product comparison chart in the next section.
The first product on our list is a pesticide where the other four are weed killers. For overall coverage, we suggest using the insecticide along with a general-purpose or long-lasting weed killer. Check out each highlight below to find out more about each of our five choices.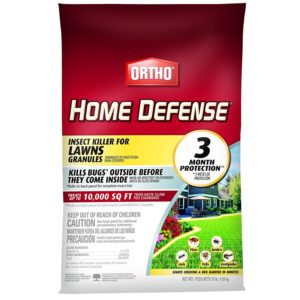 You may feel like all your hard work is for naught if you cannot enjoy your yard after treating it for weeds. When mosquitoes, flies, fleas, and ticks invade your beautiful lawn, it may send you running back inside.
Ortho Home Defense is a multi-purpose pesticide that rids your yard of pests before they can infiltrate your home and cause more problems.
If you hate spiders, then you may like this product because it will several spider species, centipede, and mole crickets, and numerous pests. You can safely use this product around animals after it dries. The insecticide works for as long as one year.
Pros
Pros
Reputable brand with a solid history for creating effective and helpful products
Works for all outdoor areas
Covers as much as 10,000 square feet
May use on flowers and outside decor
Once a year treatment in the spring or summer is all you need to control spiders, ants, and fleas
Cons
Cons
Must use a spreader to treat the lawn effectively
Works best when spraying down with water after applying
Only safe for pets after granules dry
---
Do you live in the southern United States? Places like Texas and most of Florida have different grass types than Ohio or New Jersey, for example. These lower areas often see dry conditions all summer. Killing weeds that are resistant to drought takes a more specific formula than a general weed killer.
The Scott's Turf Builder may be best for thick grass carpets and mossy weeds. You may appreciate that these granules help strengthen your grass to resist weed growth and water evaporation. If you prefer a solution that offers maximum results against the hardiest weeds, then this product could work for your yard.
Pros
Pros
Covers at least 5,000 square feet
Safe for applying to St. Augustine grass
Fortifies grass against heavy use
Improves the lawn with each additional treatment
Apply when the grass is growing
Boosts root health to prevent dying off during low water conditions
Cons
Cons
Will not work on Bermuda grass
May burn the lawn if applied to the wrong type of grass
Hardy weeds may take a few applications to eliminate completely
---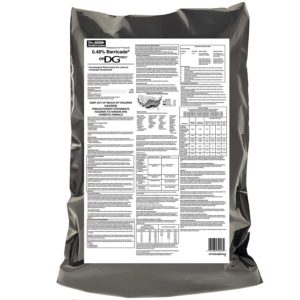 It is annoying when your yard is the first to get
dandelions
? Maybe your grass looks uneven and spotty because there are so many weeds. You may like the Anderson's weed eliminator because it tackles the problem at the root.
Some people prefer using a product that you can apply in the fall. You may find mad respect for the Anderson's Pro Turf Barricade when you realize this product gets rid of weeds before they have a chance to invade your yard.
Pros
Pros
Typical application is between March and May
Covers nearly 6,000 square feet of lawn
Many users say this product works excellent for eliminating crabgrass
Can apply once or twice a year
Works for winter and summer weeds
Popular product for use on golf courses and recreational fields
Cons
Cons
Must apply before the soil gets above 55 degrees
Requires moisture to complete activation
Two applications necessary for some weeds
---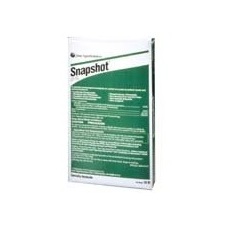 Do you have a large yard? When you want to get a product that will cover the entire yard in one go, then the 50-pound bag of Snapshot may do it. The green and white bags are easy to pick out in the garden center.
If you want a weed killer that eliminates a broad spectrum of weeds, then Snapshot may be the right choice. This product can get rid of over 110 plant pests like dandelions and aggressive weed species. You may like that you can put this product on your flowers and shrubs without worrying about it hurting them.
Pros
Pros
Eliminates over 100 weeds
Works for stopping weeds from growing
Prevents weeds for at least six months
Safe around Christmas trees and poinsettias
May apply to fruit trees
Acceptable for using on nut trees
Cons
Cons
Must work into the soil without irrigation or a soaking rain
Not for turf grass – works best in gardens and flowerbeds
May require more than one application
---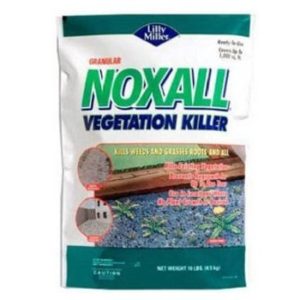 Are you the person who wants to put down an herbicide and forget it? This weed killer is not for use in your flower garden. This potent formula gets rid of the aggravating weeds that snake across the sidewalk and creep through every crack and orifice they can find.
If you have natural driveways and paths, then having an effective and long-lasting plant killer may be important. The Noxall vegetation stripper gets rid of all life in the kill zone. There are no weeds or grasses that will grow up and cause issues when using this product.
Pros
Pros
Strong formula
One application lasts an entire year
Great product coverage
Kills existing greenery
Effectively stops weed growth
Works for brush
Cons
Cons
Will kill flowers and plants
Excellent for gravel and sidewalks
May cause problems if the granules wash away during a heavy rainfall
---
Buyer's Guide Top Five Granular Weed Killers
How do you know which weed killer product is best for your garden or yard? You may want a combination of products to get year-round results. Perhaps you are the one who wants to get outside the first time the weather is nice and treat the yard. Maybe a weed killer to use on existing weeds is most important to you. Below are some general questions and answers about weed killers.
How often do I need to reapply the product
Each of these items requires different application times and circumstances. It is imperative that you read the manufacturer's instructions carefully. Following them exactly as the maker suggests is our biggest recommendation.
Can I let my animals in the yard right after I put down the weed killer
No. To properly apply the chemical and activate it, most of these products require water. To prevent any harm to your animals, it is important that these granules sink into the soil, gravel, or grass and dry out again.
Do this product kill zoysia
Yes. Most of these weed killers cover this pesky growth. You can effectively control this weed by applying a weed preventing chemical like The Anderson's Pro Turf Barricade. Then, you do not have to kill the weed after it grows because it never breaks the soil.
How to apply a granular weed killer?
Such a herbicide requires watering two days after treatment, and its effect will be visible only after 1-2 weeks. Liquid herbicide works faster, but its application requires a garden sprayer, special rubber gloves, and when used, it is necessary to protect useful plants on the lawn. I recommend applying a granular weed killer from mid-May to early August.
I would recommend buying a selective granular herbicide. But keep in mind that they won't affect all types of weeds. Many experts recommend the use of herbicides along with nitrogen-containing fertilizer because such a product increases the weed killer's efficiency. With this treatment, the fertilizer must be applied a week earlier than the powder herbicide. You may mix the liquid herbicide with liquid fertilizer and use them together, but if the fertilizer is granular and the herbicide is liquid, apply it only a week after the fertilizer.
Video Tutorial: How to Apply Granular Herbicides Properly
Our last take on granular weed killers
This list offers a diverse product range because your yard has different needs. You may need a vegetation killer to keep weeds out of your gravel driveway. You might also find a yearly herbicide important for keeping dandelions and crabgrass out of your yard. Using an outdoor pesticide is also important for minimizing ant problems and issues with centipedes and spiders. Therefore, you may want to purchase a few of these products for your shed or garage.
Are granular weed killers effective? One of the readers of Grass-Killer.com asked me this question. I firmly say "yes" because liquid herbicides are good but their granular analogs provide a more selective effect.
Many farmers and gardeners have proved the effectiveness of granular weed killers, especially for large territories. Efficacy of granular or powder herbicides depends on:
Compliance with the dosages recommended by the manufacturer;
The suitable air temperature (16-22 degrees) and the irrigated soil;
The moisture soil layer;
Growth activity of weeds – the higher they are, the better they are affected by a chemical herbicide;
Phases of weed development – young plants die faster;
What granular weed killers you may buy?
Ortho is good for 3-month protection. It is a very cost-effective 10 lb. bag for 10,000 sq. ft.;
Scotts is a good weed killer that may feed the grass and kill the unwanted vegetation. But do not apply it on Bermuda grass;
The Andersons product is good for killing over 30 weed types in early spring;
Snapshot 2.5 covers up to 1,000 sq. ft. and may save your lawn from the weeds up to 6-8 months. Apply before the rainfall or irrigation;
Lilly Miller may cover up to 1,000 sq. ft. up to one year of weed control;
If you don't know how to apply a granular herbicide, check the video with detailed instructions. I am also interested in your methods of using granular weed killers, so please share in the comments below this review.
---