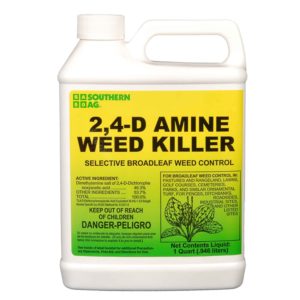 Size:32oz - Quart
Economical use rate
Controls: broad-leaf weeds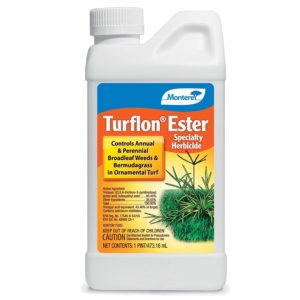 Size: 16oz
Post-emergent herbicide
61.6 percent active ingredients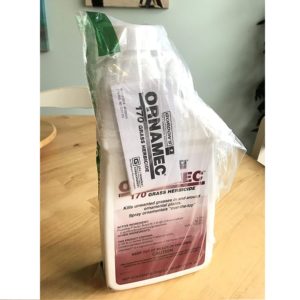 Size:32oz
Work within 48 hours
Controls perennial species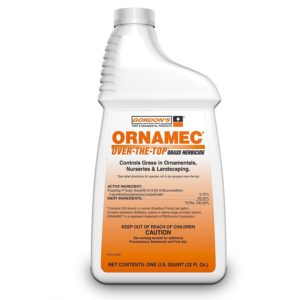 Size:32oz
Economical use rate
Work within five days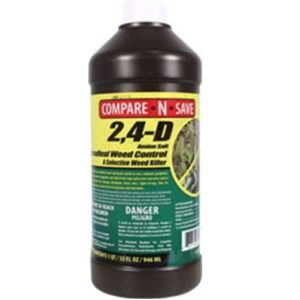 Size:32oz
Economical use rate
Controls: broad-leaf weeds
If you fight with Bermuda grass on your lawn every autumn, then this review will be helpful. I've tested a few different pre-emergent and post-emergent weed killers on this particular weed. The results can be found below. Before explaining and comparing the pros of different products, I'd like to tell how to deal with Bermuda grass and similar weeds.
Bermuda grass is a disease-resistant weed that is well-tolerated by different types of soils. This weed is capable of withstanding minor flooding and salinization. With the proper care and maintenance, it provides a thick lawn that chokes off weeds and pests, but there are times when you need to use herbicides to destroy this particular weed.
Most effective weed killers for Bermuda grass:
Pre-emergent herbicides are manufactured to kill weeds before they can germinate on the lawn. Herbicides containing dithiopyr or a mixture of Benefin and trifluralin are effective and safe for eliminating Bermuda grass, according to the University of Alabama. Use isoxaben in early autumn for broadleaf weeds that appear during this season. The weed killers that contain pendimethalin help to manage the weeds that grow in summer. If the lawn is new, wait until you mow it at least 4 times before applying pre-emergent weed killers;
Post-emergent herbicides. Once the weeds have settled on the lawn, use this type of herbicide after sprouting to eliminate them. According to the University of Alabama, it may be necessary to use more than one post-emergent herbicide. Wait 24 hours to water the grass after applying the major weed killer. Never use these herbicides on Bermuda grass when the temperature is above 860F. Herbicides containing 4D, in addition to other chemicals such as dicamba, quinclorac or sulfentrazone, kill a wide range of weeds after they appear, including Bermuda grass;
A combination of herbicides and nutrition for plants is also effective to fight with Bermuda grass. The so-called "fertilizer" combines a mixture of fertilizer and herbicides. Use the combined mixtures if there are weeds on the lawn. Read the label on the product to ensure that the fertilizer contains sufficient ingredients for destroying this weed. The percentage of a herbicide in the product is sufficient for weed control and it is suitable for Bermuda grass.
Top 5 weed killers for destroying Bermuda Grass:
Southern Ag is a quart bottle with an economical use rate. It helps to control broadleaf weeds;
Monterey is a 16 oz bottle with almost 62% of active ingredients. It is one of the best post-emergent herbicides for Bermuda grass;
Gordon's solution will work within 48 hours and can control perennial species;
PBI Gordon's is another great weed killer that works within 5 days, with an economical use rate;
Compare-N-Save is another great remedy for destroying broadleaf weeds;
As always, I added the video tutorial that shows the action of pre-emergent for Bermuda grass. The results are amazing, watch if you fight with this weed as well. Make sure to leave comments and your feedback – I read all your comments and suggestions. Please, follow and subscribe to Grass-Killer.com!
Video Tutorial: Preemergent for Bermuda Grass – Amazing results with pre emergent
---