---
Garden Leaf Rake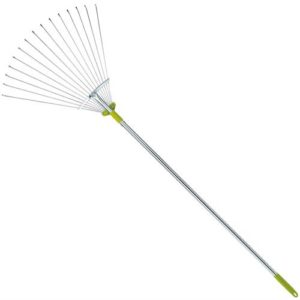 63 Inches Long
Steel Handle
Item Weight: 2.13 pound
Telescopic Rake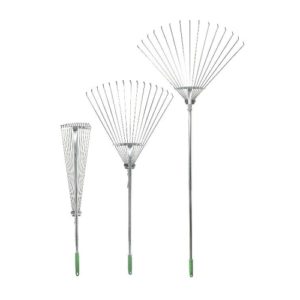 Ergonomic rubberized handle
Multi-functional
Item Weight: 2.2 pounds
MLTOOLS Leaf Rake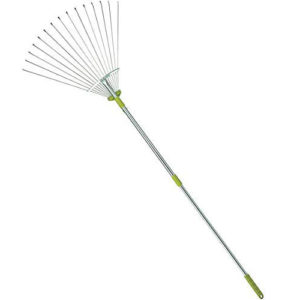 15 Flat Tine
Expand 7-1/2in – 24in
Item Weight: 2 pounds
TABOR TOOLS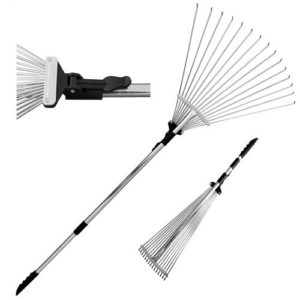 Lightweight telescopic handle
23-inch wide rake head
Item Weight: 2 pounds
Plastic Shrub Rake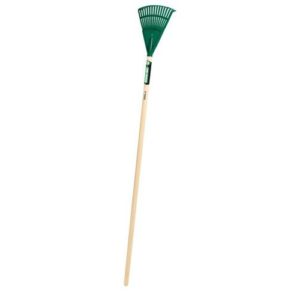 8-Inch wide head
48-inch North American ash
Item Weight: 14.4 ounces
---
Choose the Best Leaf Rake
Customer's Choice: the Best Rated Leaf Rakes
14 users answered this survey. Please help us improve this review!

71.43% of users selected Garden Leaf Rake, 21.43% selected Telescopic Rake, 0% selected MLTOOLS Leaf Rake, 7.14% selected TABOR TOOLS and 0% selected Plastic Shrub Rake. Every month we analyze your answers and change our rating.
---
A rake is a necessary tool for every gardener. To get rid of dry leaves during autumn seasons, I would recommend picking certain types of rakes to cope with this problem. The following guide is dedicated to the best leaf rakes.
A few useful tips to pick leaf rakes
A good rake for removing leaves must meet the following requirements:
A rake should reach the height of your armpits – this is the best length for a handle (or you can take a tool with telescopic handles that can be adjusted);
The width of the rake bar varies from 10 to 70 cm (the best size is 30-50 cm, for cleaning hard-to-reach corners between bushes choose 10-20 cm, for cleaning the lawn – 50-70 cm);
The crossbar should be made of steel with anticorrosive coating or light plastic (to remove dry grass and small debris);
Choose between the cuttings made of wood (the heaviest), plastic or aluminum, but it's worth taking a look at the options with non-slip rubber handles;
Different types of rake may be required in the same area, so if you do not want to buy more than one handle at a time, buy a set of rakes that come with different attachments.
The D-shaped handle, an additional crossbar and rubber inserts are not necessary, but make the use of any rake much easier.
Don't chase cheap tools made of poor quality material, with thin plastic handles.
Grass-Killer.Com offers to buy such top 5 leaf rakes:
Garden Leaf Rake has steel, a convenient handle, it is 63 inches long. The item's weight is only 2.13 pound;
Telescopic Rake has a very nice rubberized handle, with many functions;
MLTOOLS offers a tool with 15 flat tines, the weight is only 2 pounds;
TABOR TOOLS is one of my favorite brands because their instruments are always lightweight. Add a nice telescopic handle and a wide rake head;
Plastic Shrub Rake has an ergonomic 8-inch wide head, with 48-inch North American ash;
Video Tutorial: How To Rake Leaves
So, this is my choice of leaf rakes. I'm sure that you have other models to offer. Let's discuss them and maybe I will update my review. Your feedback is much appreciated!
---