Color: Grey
Motor: 2.5 Amp
Item Weight: 8.8 pounds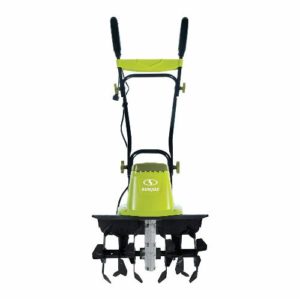 Color: Green
Motor: 12 Amp
Item Weight: 27.1 pounds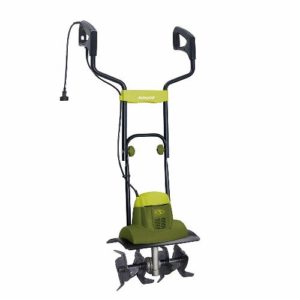 Color: Black
Motor: 6.5 Amp
Item Weight: 18.7 pounds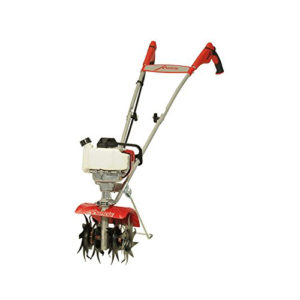 Powerful 4-cycle engine
Folds for easy transport
Item Weight: 24 pounds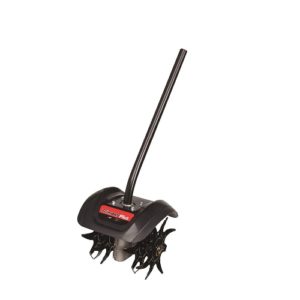 Drive shaft connector
Perfect for weeding
Item Weight: 9 pounds
---
Choose the Best Tiller for Garden
Customer's Choice: the Best Rated Tillers for Garden
8 users answered this survey. Please help us improve this review!

87.5% of users selected Corded Electric Tiller, 0% selected Sun Joe Electric Tiller, 12.5% selected Tiller Joe, 0% selected Schiller Grounds Care and 0% selected TrimmerPlus. Every month we analyze your answers and change our rating.
---
Manual labor in a garden that needs cultivating is a low and exhausting occupation that gives almost zero effect. Instead, I advise buying a convenient and functional device – a special garden tiller.
But you should know that the U.S. market offers a vast choice of gasoline or electric tillers. They differ in design, power, performance. And, most importantly, their prices range as well. How to choose an effective tilling device at a reasonable cost?
Types of most effective garden tillers
1) Lightweight devices (up to 20 kg) are good for small to medium backyards. Such tillers are intended for the cultivation of the soil and weeding. They are perfect to till between bushes, flower beds, and gardens. The depth and width of the plowing are insignificant. They are easy to operate and handle. Women and elderly people won't have any difficulties with the device's operation. They are very energy-saving. The disadvantages include limited functionality, low motor life and decreased productivity.
Electric tillers (750 – 1500 W) in this category are cheap, economical, easy to operate. It is easy to carry. The main drawback is binding to the electricity network. You need to make sure that the cable does not get under your feet and does not get under the cutter. Gasoline tillers are more mobile and have the same advantages.
2) Medium devices (their weight is up to 50 kg) – offer good endurance combined with a reasonable price. Their cutters are wider. The depth of cultivation is also increased. There are powerful electric tillers (2000 – 2500 W). Some models work with attachments. The construction is reliable and durable. But the main disadvantage is the same: the radius of operation is quite limited.
Gasoline devices are stable and functional. They are effective on all types of soils: sandy, clay, black soil, the soil that is clogged with leaves. With attachments, they can help with weeds, plowing, and digging. Their advantages: processing can be only up to half a meter wide.
There are also heavy devices (up to 90 kg) because they need a lot of gasoline and electric power. They are good only for farms and really spacious gardens. However, their price is a huge disadvantage. They are real monsters in this niche and I won't recommend them just to everyone.
My pick of 5 best garden tillers:
Corded Electric Tiller has a 2.5 Amp motor, its weight is only 8.8 pounds;
Sun Joe is another 12 Amp motor based device, that weighs more than 27 pounds;
Tiller Joe is a stylish and powerful black device (6.5 Amp);
Schiller Grounds Care offers a powerful 4-cycle engine. I like that it folds for easier transportation;
TrimmerPlus has a great drive shaft connector, awesome pick for removing weeds;
Video Tutorial: How To Use A Tiller
Did you like my review? What tillers do you prefer for your gardening tasks? I've posted the video with detailed instructions on how to use a tiller. Please, subscribe and leave your questions. I'd like to answer all of them.
---