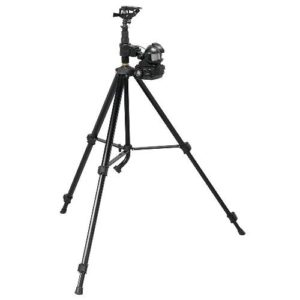 120 degree sensor
4 AA alkaline batteries
Item Weight: 5.3 pounds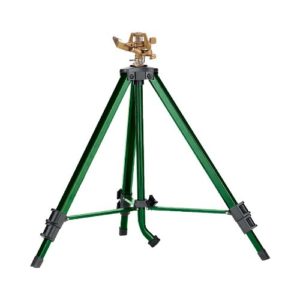 Adjustable to full circle
Threaded impact head
Item Weight: 4.2 pounds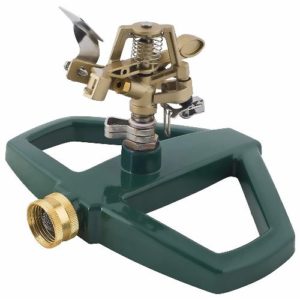 Spray distance to 85d
Metal head/base
Item Weight: 12.8 ounces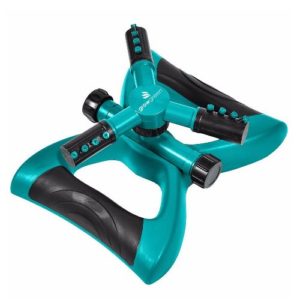 Color: Blue
360 degree rotation
Item Weight: 1.72 pounds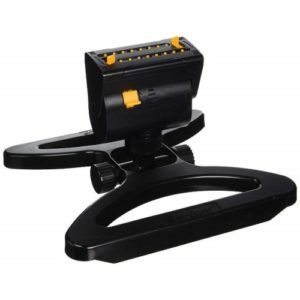 53 feet wide
4 Way Ultimate Adjustment
Item Weight: 1.04 pounds
Infinity Turbo Drive
TwinTouch controls
Item Weight: 1.76 pounds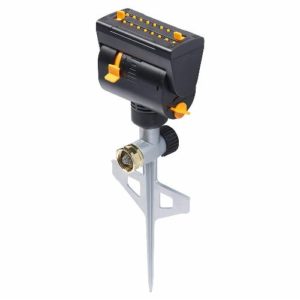 53 feet wide
Sprinkler 360 degrees
Item Weight: 1.11 pounds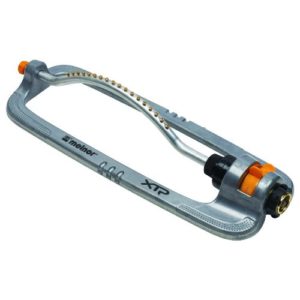 Large volume tube fills
Integrated flow control
Item Weight: 1.39 pounds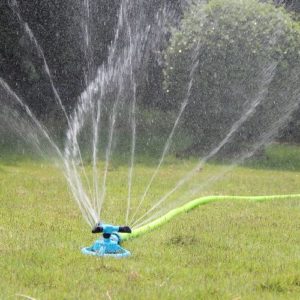 Irrigation System
Coverage Area: 3000 sq
Item Weight: 2.4 ounces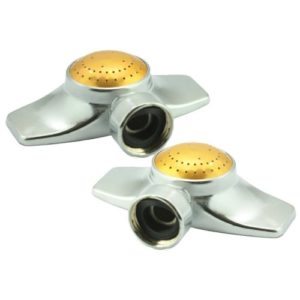 Metal construction
Size: 2PC
Item Weight: 5.9 ounces
---
Choose the Best Lawn Sprinkler System
Customer's Choice: the Best Rated Lawn Sprinkler Systems
9 users answered this survey. Please help us improve this review!

88.89% of users selected Garden Enforcer, 11.11% selected Zinc Impact Sprinkler, 0% selected Impact Lawn Sprinkler, 0% selected GrowGreen Sprinkler and 0% selected Melnor XT Mini-Turbo. Every month we analyze your answers and change our rating.
---
Recently I've had a task to choose a good automatic lawn sprinkling system for my father-in-law. The choice was quite challenging. Though, a few days of research and tests resulted in this review for my favorite side-project – Grass-Killer.Com.
What to look for in an automatic lawn sprinkler?
An automatic lawn irrigation system is a special mechanism that can be used to irrigate a lawn. During the irrigation process, you may not even be present and control it. All below-mentioned devices are set up fully automatically.
There are 3 types of automatic lawn sprinkler:
Rain irrigation sprinklers;
Drip irrigation sprinklers;
Subsurface irrigation sprinklers;
A rain irrigation system pours like real rain. It sprinkles water from above. It is best to use this automatic system for watering flower beds, lawns, and fields. Just like manual spreaders, such lawn sprinklers provide automatic watering. Water, which comes through pipes, is cleaned with the help of special filters. A special controller ensures correct and timely sprinkling.
A drip system is used for the irrigation of plants that do not need rain and water from above. For this purpose, special equipment is laid out right next to the roots of plants. When such a system is used, the stems and leaves of plants remain dry. This method is used if necessary for watering shrubs, greenhouses or gardens. This drip irrigation system is economically efficient and smart. During its use, almost all water reaches its destination. In addition, drip irrigation systems are considered the most durable and reliable
Subsurface irrigation systems resemble a rain drip device. Their components are placed underground. They look like a drip line placed in the ground at a certain depth. The very process of this automatic irrigation takes place under the lawn. It is mostly used in greenhouses with perennial plants. The main advantage of such automatic watering systems is economic efficiency.
What lawn sprinklers to choose: 5 best automatic systems
Garden Enforcer is equipped with a 120-degree sensor, 4 AA alkaline batteries, that weighs about 5.3 pounds;
Zinc Impact Sprinkler is adjustable for full-circle sprinkling, with a threaded impact head, lightweight;
Impact Lawn Sprinkler offers the sprinkling range up to 85d, with a metal head;
GrowGreen Sprinkler includes a 360 rotation range for irrigation of your lawn;
Melnor XT Mini-Turbo can moisten the lawn with a 53 feet range, has 4-way ultimate adjustment;
In addition to these brands, I also offer such lawn sprinkling systems made by U.S. and European brands: XT Metal Oscillating, Mini-Turbo Oscillating, Kadaon, Spot Sprinkler.
I recommend using the full cycle sprinkling systems for your lawns, with rain irrigation functions. What do you think about my choice? I would like to discuss your options in this category.
Video Tutorial: How to Fix Broken Sprinkler Heads
---