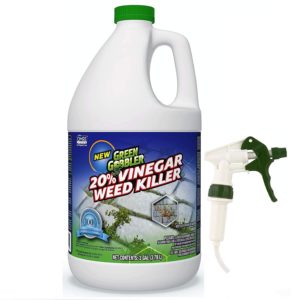 1 Gallon
Pet Safe
Certified by OMRI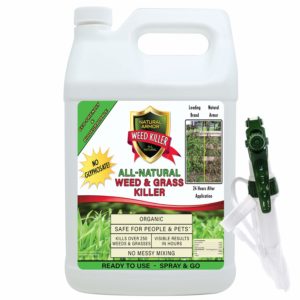 Size: 128-Ounce Gallon
See Results In Day
Free of Harmful Chemicals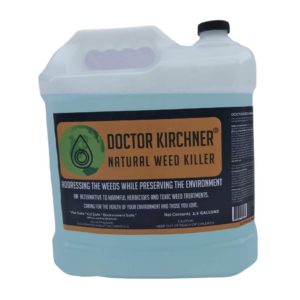 Size: 2.5 gallon
No Mixing
No Glyphosate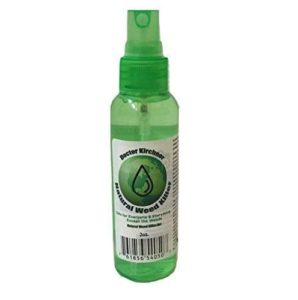 2 oz Trial Size
No Mixing
No Glyphosate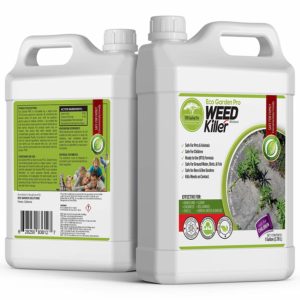 Size: 1 Gallon
See Results In Day
100% Biodegradable
---
Choose the Best Pet Safe Weed Killer
Customer's Choice: the Best Rated Pet Safe Weed Killers
3 users answered this survey. Please help us improve this review!

100% of users selected Green Gobbler, 0% selected Natural Armor, 0% selected Doctor Kirchner, 0% selected Doctor Kirchner Spray and 0% selected ECO Garden PRO. Every month we analyze your answers and change our rating.
---
So, what's a weed killer? This is a product used to eliminate the unwanted vegetation in the garden or lawn – in other words, to control weeds. And if you want to get rid of weeds, it's better to use safe substances than to poison the soil and pets or small children.
After all, powerful chemical herbicides, pesticides, and fungicides can end up in groundwater and surface water, so it is important to consider the long-term consequences of their use and make the right choices! It is best to focus on pet-friendly herbicides that will not contaminate the water they and you drink.
A few great pet-safe weed killers in the U.S. market:
Green Gobbler is a one-gallon remedy certified by OMRI. It is fully safe for pets and small children;
Natural Armor allows seeing the first signs in a day. It is completely free of harmful chemicals;
Doctor Kirchner is a 2.5-gallon weed killer that requires no mixing, without glyphosate;
Doctor Kirchner is a trial version of their popular pet-safe weed killer. It requires no mixing and contains no glyphosate;
ECO Garden PRO is a one-gallon that is 100% biodegradable;
If you picked special weed killers, apply them on the sunny, windless day, preferably in the morning. Read the instructions. As a rule, it says that you should keep a pet off grass at least in 4 days when the chemical becomes safe for people and pets. In general, all herbicide chemicals decompose in the soil within a month.
Homemade weed killer that is 100% safe for pets
Sodium chloride or just salt is an effective pet-safe herbicide and was used for many years to control weeds in ancient times (salting the fields prevented the growth of all plants). Since salt can have harmful effects on the soil, it is important to apply it directly only to weed leaves. Never use it directly on the soil.
It is easy to make a salt solution for pet-friendly weed control:
Dissolve the salt in hot water with the ratio 1:8 (the solution can be made even steeper – with 1:3 ratio);
Add a small amount of liquid soap (so that homemade herbicide can stick to the leaf surfaces) and pour it into a sprayer;
Before applying – protect (just cover) the plants you want to keep and then spray the solution on the weed's leaves;
Be careful to keep this mixture away from the cemented sidewalks because this solution can make the driveways and pathways discolored;
Do you need more information about pet-friendly weed killers? Check the video tutorial explaining how homemade weed killers work for pathways and lawns where kids and pets walk. I also encourage you to leave feedback about your ways to deal with weeds and keep your pets safe at the same time.
Video Tutorial: Homemade Weed Killer for Pathways & Driveways Kid/Pet Safe
---