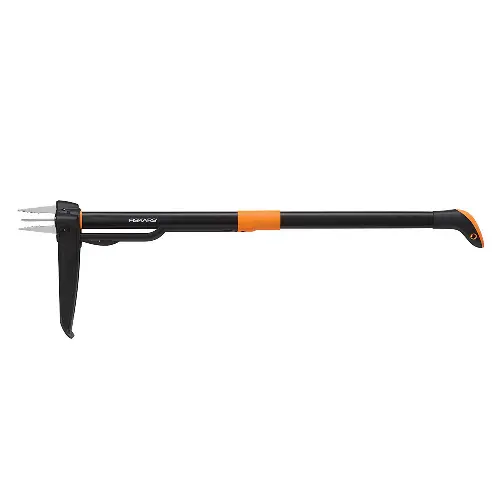 Color: Black/Orange
Size: 1-Pack
Item Weight: 2 pounds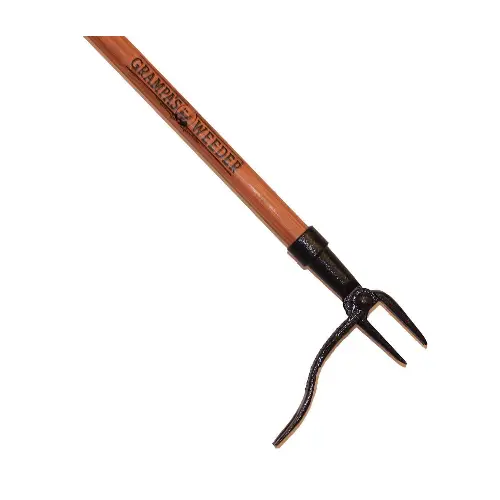 Metal head design
Size: 45" long handle
Item Weight: 1 pounds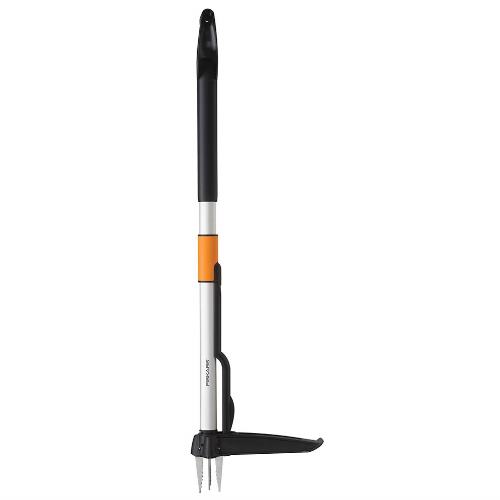 Foot platform is 30% stronger
Size: Pack of 1
Item Weight: 2.7 pounds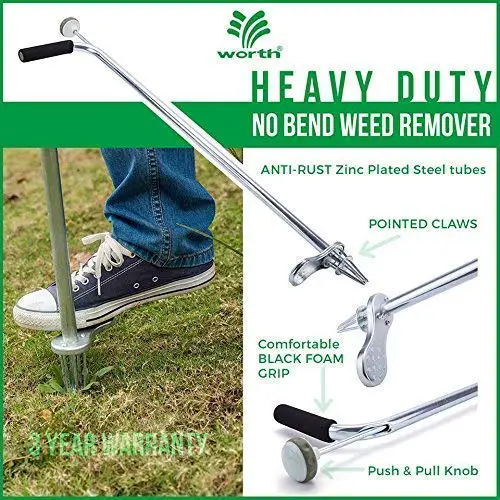 Durable steel
Size: 33" tall handle
Item Weight: 2.4 pounds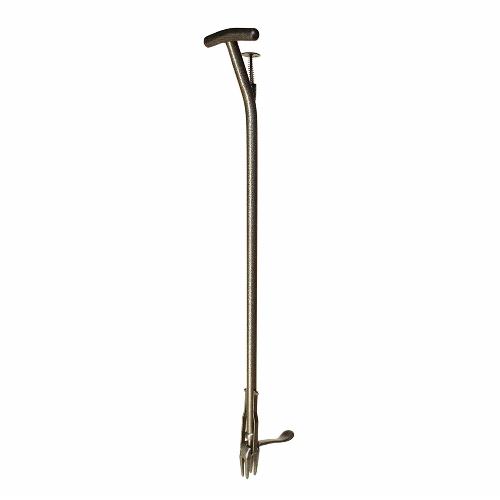 Ergonomic design
Size: 37 inches tall
Item Weight: 3.3 pounds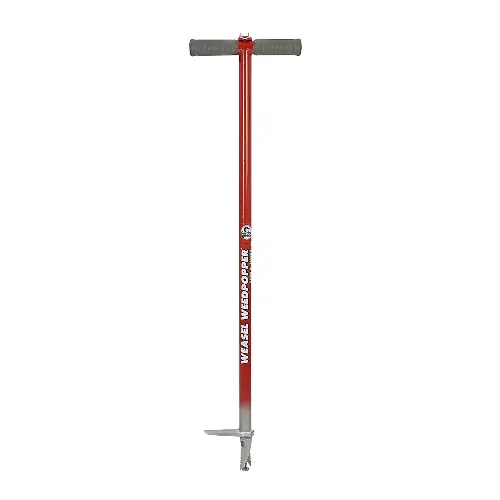 Color: Red
Size: 36" Long
Item Weight: 2.5 pounds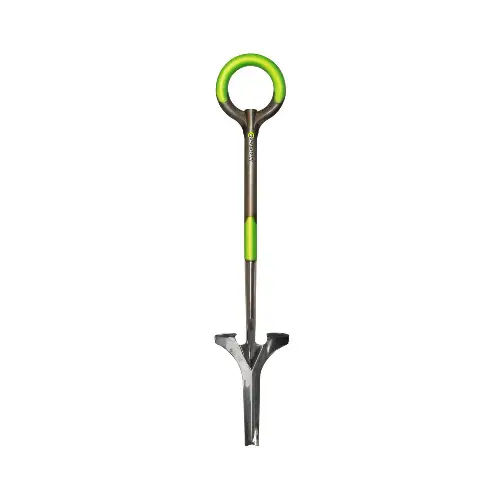 Color: Original Green
Extra-wide
Item Weight: 3.97 pounds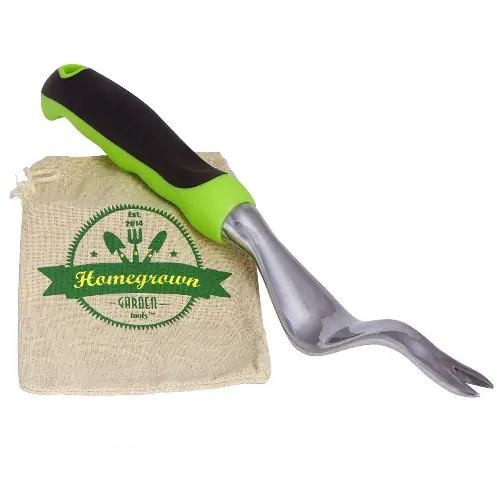 Color: Bright Green
Large Ergonomic Handle
Item Weight: 7 ounces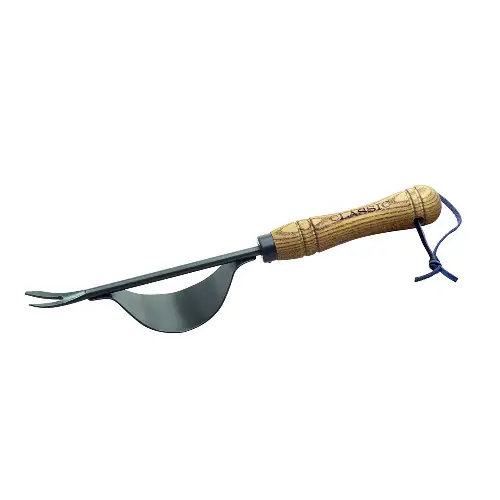 Heavy grade steel
Oak handles
Item Weight: 7.7 ounces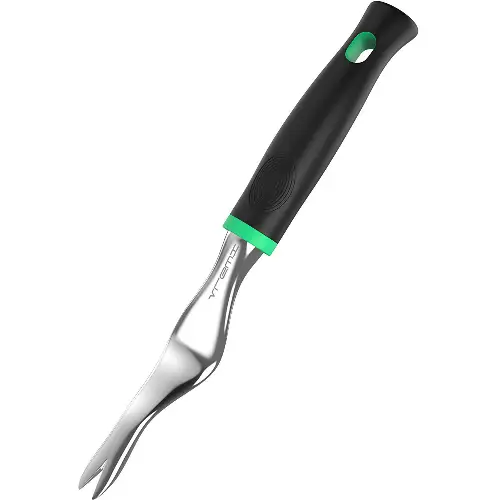 die-cast aluminum metal
Ergonomic Handle
Item Weight: 12.8 ounces
---
Choose the Best Weed Puller Tool
Customer's Choice: the Best Rated Weed Puller Tools
27 users answered this survey. Please help us improve this review!

55.56% of users selected Fiskars 4-Claw Weeder, 11.11% selected Weed Remover Tool, 18.52% selected Fiskars Extendable D, 7.41% selected Worth Garden Stand-Up and 7.41% selected Yard Butler Rocket. Every month we analyze your answers and change our rating.
---
I don't know about you, but fighting with garden weeds is getting harder year after year. I use different weed pulling tools, both automatic and manual instruments. Despite the heavy use of automatic weed pullers, sometimes you just can't skip the good old fashioned manual labor in the garden. To make the process of weed pulling a bit easier and faster, I recommend using a few very useful instruments.
Must-have weed puller tools
It takes quite a lot of time and effort to remove all kinds of weeds. During the growth period of vegetable crops, it is necessary to do row-spacing regularly. Manual weed pulling is still one of the most reliable methods. You will need such tools:
A weeder is a hybrid tool of a shovel and a pick. It is the main tool for extracting weeds in any hard-to-reach areas of your garden. Also, with its help, you can open up row-spaces, treat virgin lands, break up clods of land, crack the ice. Or you can also plant seedlings, shrubs or dig out any crops. Its working part is made of quality metal. It can be of a rectangular, triangular and trapezoidal shape with sharp edges. The handle is usually made of plastic or wood;
Garden hoe also includes two tools at once – a boot and a rake. It consists of a straight steel blade with a sharp (or blunt) edge on one end and 2-3 teeth on the other end. It is successfully used for the removal of weeds between rows of plants that grow very close. Also, it is suitable for clearing and leveling the soil before planting, pelletizing, loosening. It is equipped with a short wooden or plastic handle;
Garden rake is a popular manual device used for quick and careful removal of weeds with deep roots due to the sharp steel tines. They penetrate deep into the ground and grab the entire root from all sides;
A standard root removing tool can help to get rid of old roots of dried shrubs and lengthy weeds. This tool can also be used for processing the territory of fruit trees without damaging their roots, as well as to collect debris and grass. The manual root remover is easy to assemble and apply;
Garden fork is an indispensable tool for weed control on flower beds, lawn, in a greenhouse with minimal losses. The curved metal nozzle increases the handle force and allows you to cope with deep-rooted weeds. The tool is simple to use, reliable, portable, lightweight and easy to manipulate in hard-to-reach places and small areas of your garden;
Each tool performs different options, so choose all of them to remove all kinds of weeds manually.
My top 5 weeders and pulling tools to get rid of weeds manually:
Fiskars 4-Claw Weeder weighs only 2 pounds and effectively remove all weed pulling tools;
Fiskars Extendable D is another instrument with a strong foot platform;
Worth Garden Stand-Up is made of durable steel, with a very long handle;
Yard Butler Rocket has an ergonomic design, though it weighs about 3.3 pounds;
Garden Weasel Step is about 36 inches long;
Other great U.S. brands that offer affordable and easy-to-use weeders: Radius Garden Pro, Dandelion, Vremi Garden Weeder.
Video Tutorial: How to remove dandelions
How do you pull weeds and prevent them from growing? If your advice is useful, I will add it to my review. By the way, you may subscribe to get email notifications about new reviews and updates.
---